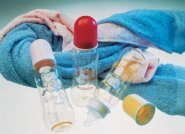 When things get really hot, the right choice is Ultrason. Grades within the Ultrason family can withstand temperatures up to 428°F. For example, sterilizable baby bottles made from Ultrason retain their transparency and are resistant to breakage even after numerous machine washings.

For almost 20 years, BASF has produced high temperature Ultrason S PSU and Ultrason E PES. Recently, BASF added Ultrason PPSU for even more demanding applications. The result is a well rounded performance material portfolio.

The applications for these performance materials span the electronic, automotive and consumer industries. Ultrason S and Ultrason E are often used where requirements exceed the capabilities of polyamide, polycarbonate, polyoxymethylene and polyalkylene terephthalate. The exceptional property spectrum of these materials even allows them to replace thermosets, metals and ceramics.

Replace polycarbonate with Ultrason when you require: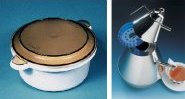 FDA and European food contact compliance
Transparency
Sterilizable and long-term dishwasher safe
Impact resistance
No discoloration by food contact
High mechanical strength and toughness
Dimensional stability
Easy coloring
. . . . : : : : High Temp Polymers: Ultrason® PSU and PES Grades : : : : . . . .

For your global Ultrason needs, click here
New Ultrason PPSU is available for your most challenging applications.